What's inside a lucid dream and how does it happen exactly? These were the thoughts of the curious mind of Bert so he created a world in his mind that'll let him explore a dream, only to find that his dream world is more of a night of a nightmare than a sweet dream.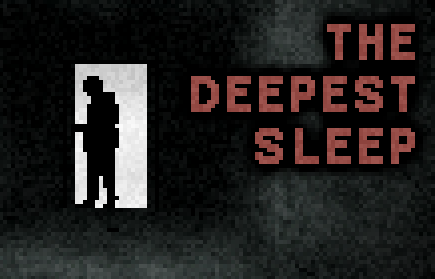 The Deepest Sleep is a horror / thriller point and click game that puts you in the shoes of a researcher trying to escape the dream world he put himself in. He was trapped in there by the Shadow People (it's a trilogy of games and this is the last part) but now creatures even more dangerous than the Shadow People lurks in the dark dream world that you've created so escape might not be as easy as just waking up.
The game can be played and controlled entirely by your mouse. You'll have to use your cursor to point and click on objects of interest to pick them up. Once you have the item in your inventory, you'll be able to use it by hovering your mouse at the top of the screen and clicking on that item. You can then click on anywhere on the screen to use the item (specifically on the spot you'd like to use the item on). The only obstacles you'll see in the game are locked doors which can be opened by solving the puzzles around it. You'll keep opening doors until you get to the end.
The Deepest Sleep is a game we highly recommend, especially if you played the first 2 games (available here and here) and discussed here and here as this is the finale. The story is very good and the execution is superb. This is one of the creepiest experiences I've ever had with a game, and it's an experience I'm willing to go through again just because it's such a great game! Little warning at the beginning of the game, though, be ready for a jump scare.