First person shooters are all the rage right now. Almost all the gaming platforms are getting all the different shooters that developers have to offer, but what about those that don't want to get a console just to shoot people in the face? Well, you have Combat 3!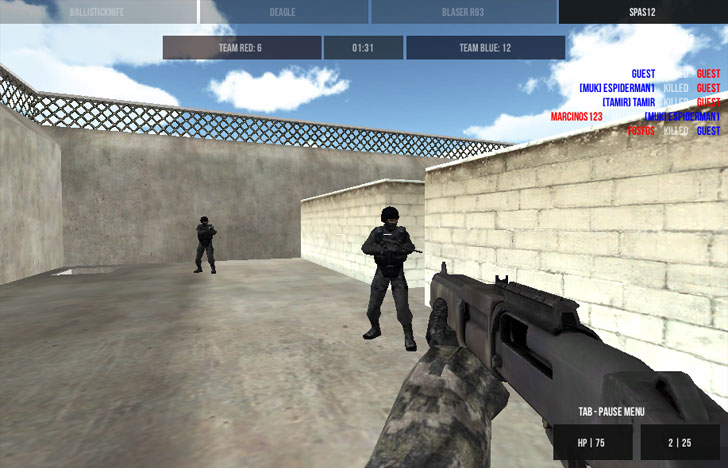 Combat 3 is a first person shooter that runs using the Unity engine, which means this game has a graphical edge over many of the browser games available on the internet. Most of the shooters around the internet is either a Minecraft themed shooter with Minecraft skins and backgrounds, or Counterstrike themed with Counterstrike skins and backgrounds, but Combat 3 is a kind of a mix between both, as the game offers Minecraft backgrounds with Counter Strike skins, which makes it unique and fun at the same time. As mentioned, the visuals of this game are superb due to it being run on the Unity engine for browsers. The controls are as simple as most first person shooter in the PC market. W, A, S, and D will make your character move around the map while the mouse aims your cursor and can be used to look around. The left mouse button is used to shoot using your current weapon and the right mouse button is used to toggle "aim down sight" mode, which increases your weapon's accuracy while sacrificing movement. The left shift button can be pressed and held down to make you sprint. Pressing 1 to 3 switches your weapon with the available weapons that you have, from a main weapon, to a sub weapon, to a melee weapon.
Combat 3 is a great shooter with great visuals and simple gameplay mechanics, just shoot each other, get kills until the time runs out, win. If you want to play a first person shooter without having to buy a console, then Combat 3 is one of the best choices out there.